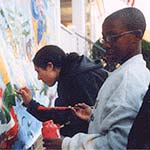 Youth Leadership Support Network is a violence prevention, arts, education, media and training network based in Washington, D.C. Its mission is to empower youth to express themselves and have a voice in society through intergenerational and diverse leadership opportunities and civic engagement. Through individual skill development and small group projects, YLSN provides opportunities for youth to become community organizers within a context of global networking and historical youth-driven social change.
YLSN Network connects youth and youth leadership programs with educators, artists and mentors around the block, around the nation and around the world. Drawing upon the tradition of contemporary youth and student movements for community service, peace and justice, and human rights, YLSN connects the past with the present.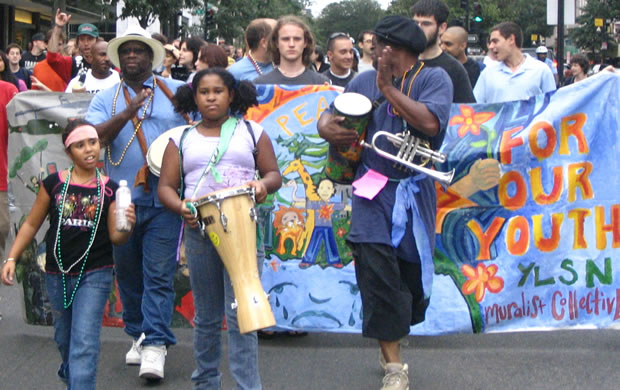 Founded in 1998, YLSN has worked with more than twenty thousand youth, hundreds of musicians and artists, dozens of media mentors and networked with sister organizations around the block and around the world.
We invite you to join us.
Promote the Peace...Participate!

Youth Leadership Support Network
PO Box 5372 | Takoma Park, MD 20913 | 202.316.4403
© 2013 Youth Leadership Support Network