Great Labor Arts Exchange/Youth Workshop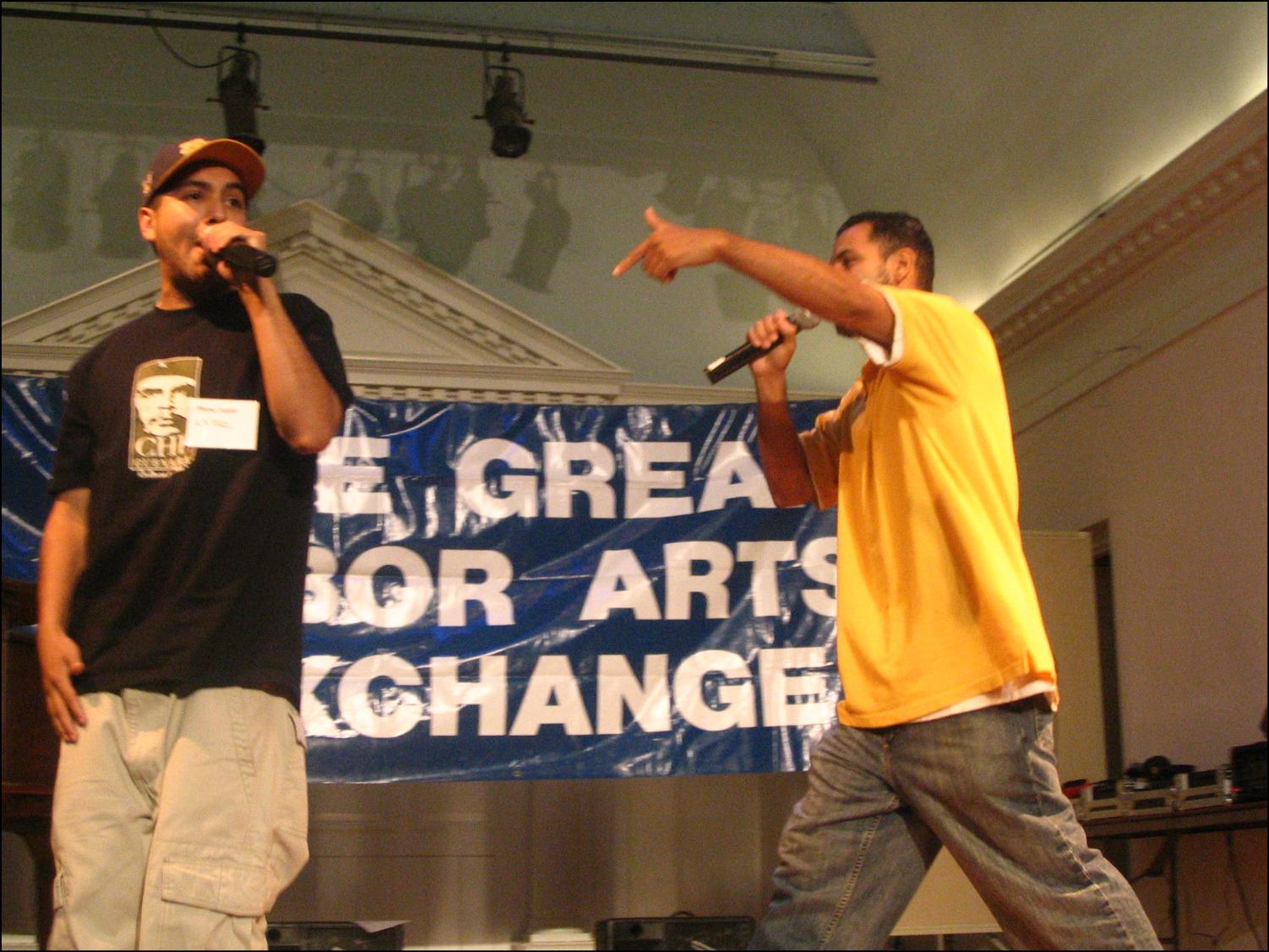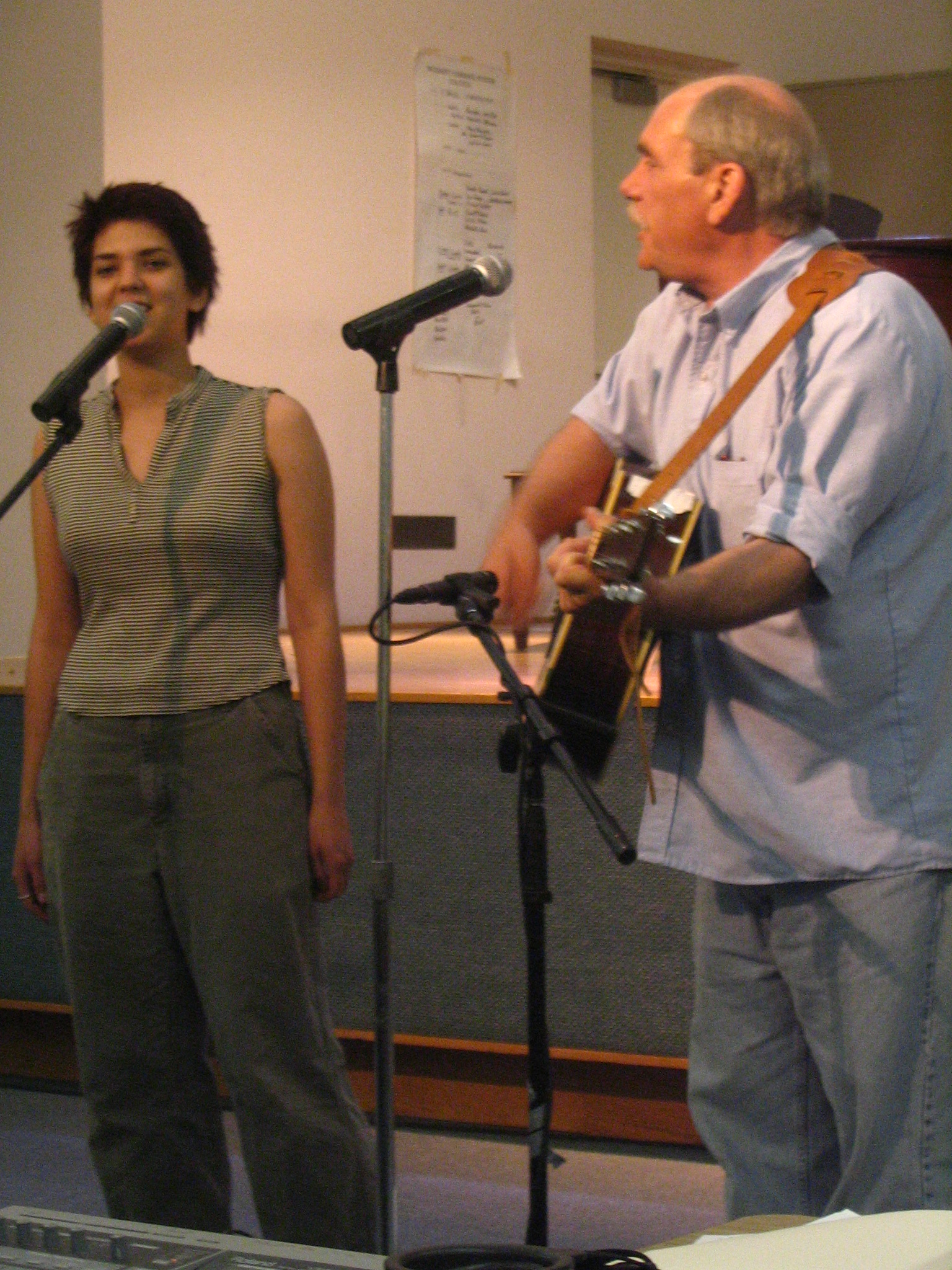 Rick and Memo of La Paz from LA, Mia and Rudy Ortega from Ohio, Sheila and Wally from DC
Now in it's 31st year, the Great Labor Arts Exchange (www.laborheritage.org) will take place June 21 -- 23, 2009, at the National Labor College in Silver Spring MD. Also join YLSN for special arts-activism day June 20th. .
GLAE 2009 invite from Charlie and Julius View
March 2009 Julius message to AFL-CIO President John Sweeney and the Labor Movement View
YLSN participates annually in the GLAE with youth workshops, performances and multi-media documentation. This is a wonderful gathering of union activists and cultural workers from around the nation, including public performances, workshops and jam sessions. Scroll down for pics and media from previous years!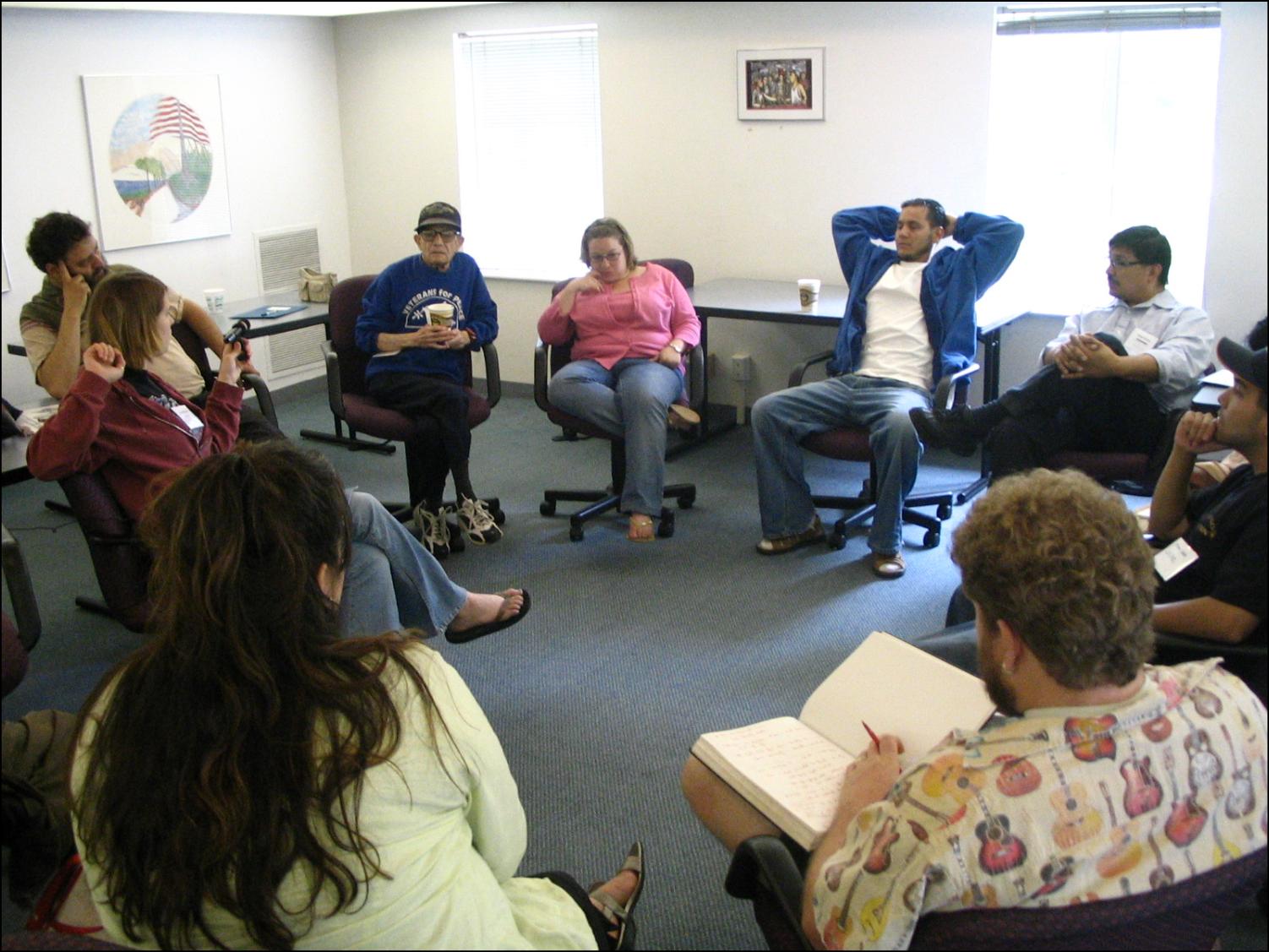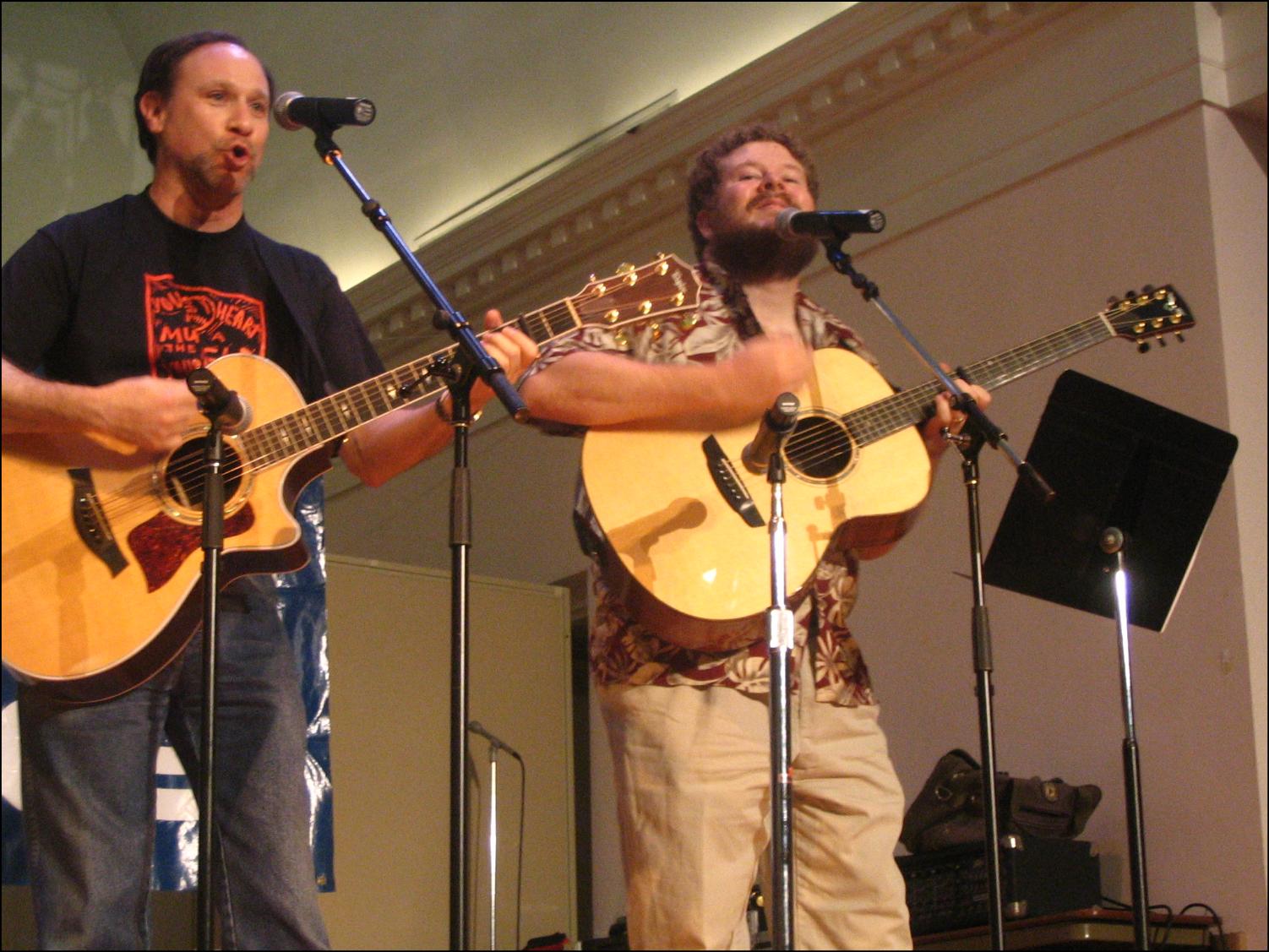 Video
Elise Bryant and DC Labor Chorus (2007 GLAE concert)
Sheila Mirza performing for Julius at 2007 "Joe Hill Awards"
Julius Margolin, George Mann and Friends: "Don't Let Age Get You Down" , 2007
new film : "A Union Man: The Life and Work of Julius Margolin" (www.georgeandjulius.com)
Audio
radio link to GLAE feature on Making Contact, National Radio Project, 2005
Conversations with elders at the 2004 Great Labor Arts Exchage
Julius Margolin and Faith Petric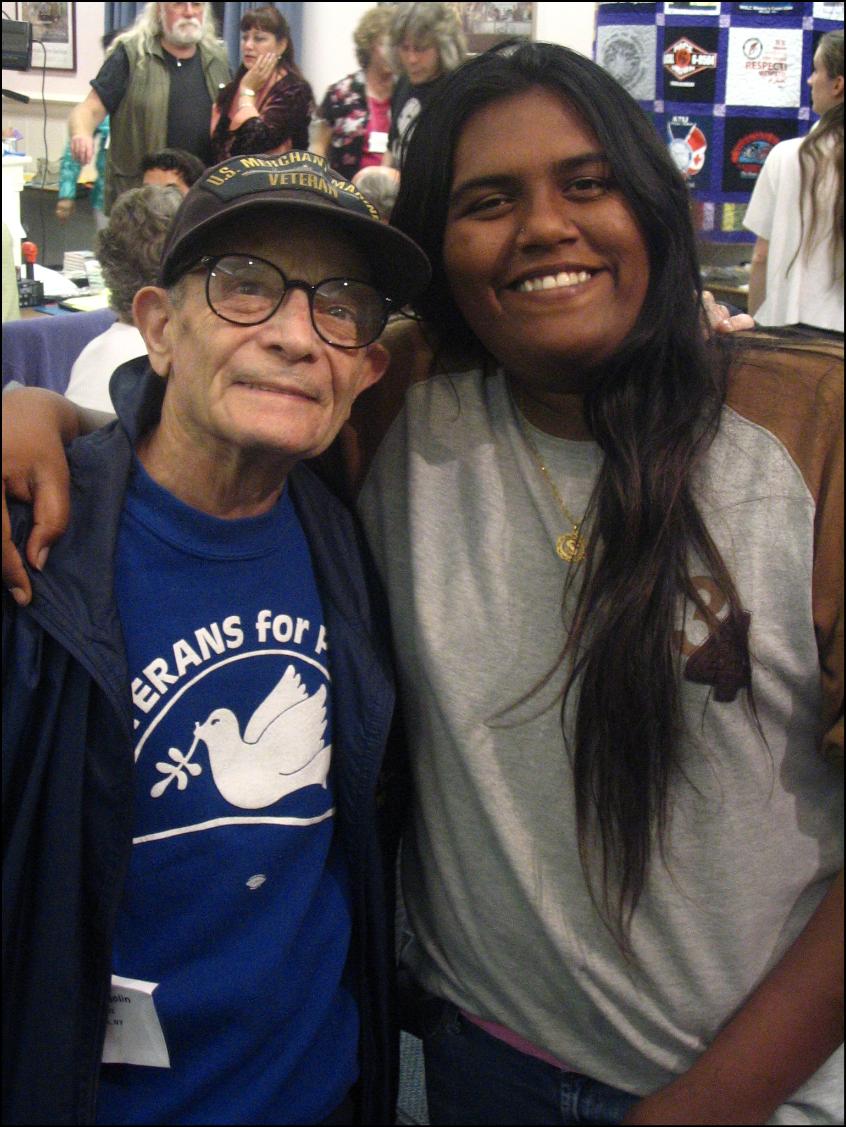 New! George and Julius 11/08 radio interview!
George and Julius spent an hour with Jon Stein on his "Hootenanny Cafe" program, which broadcasts each Sunday night on WTBQ FM. Two parts, interview and music featuring songs from Anne Feeney, Tom Paxton, Patriot Act and George and Julius
Listen to Part One Listen to Part Two
Also, March 2009 new pics of George and Julius here
2008 GLAE
The GLAE features performance, workshops, jam sessions and more
It is a time to share talents, stories and strategies.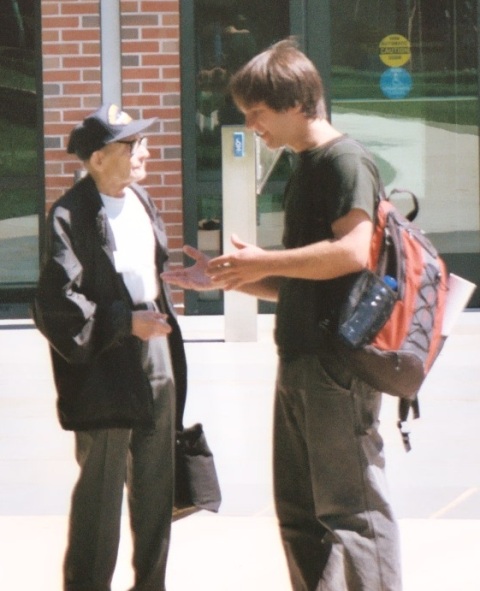 The intergenerational youth workshop included participants aged 9 -- 91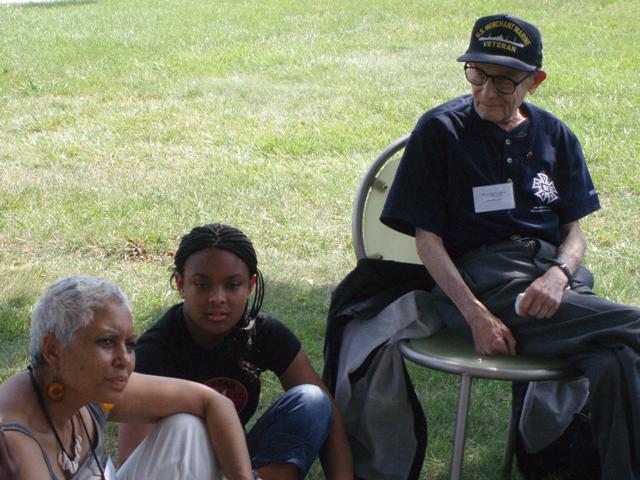 Discussions included learning about arts-activist Paul Robeson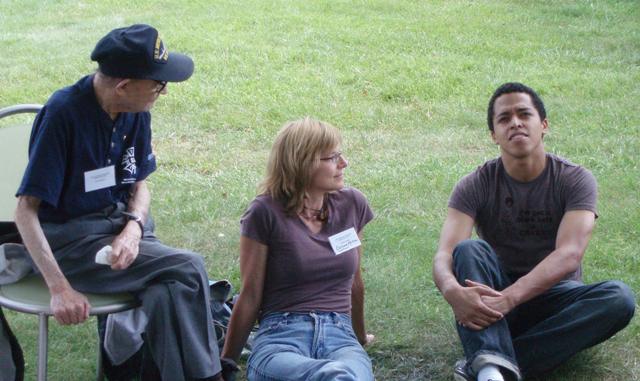 Liberian union workers share strategies and success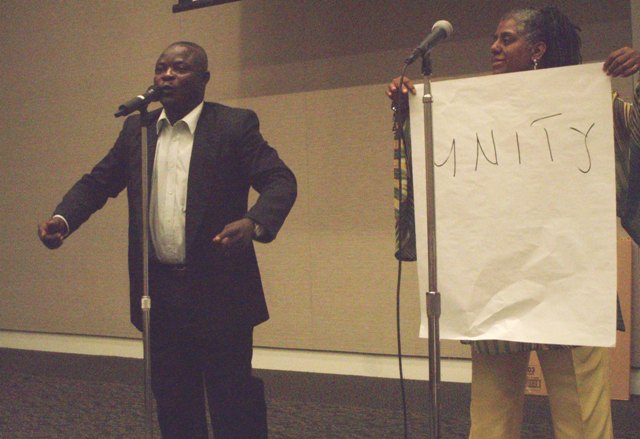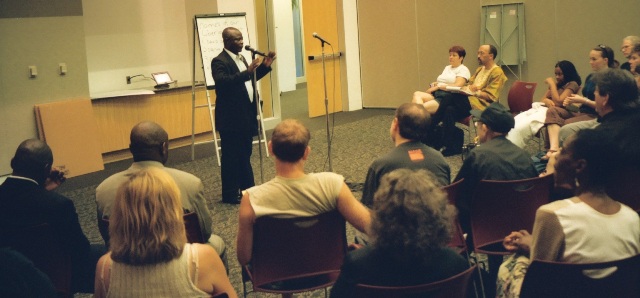 GLAE and Liberian Union Leadership celebrate Steelworker Theater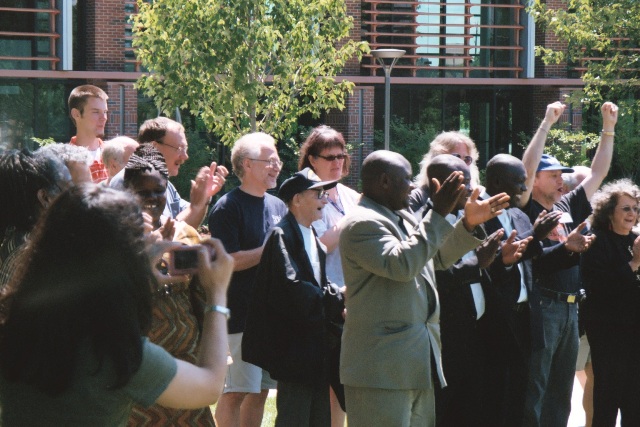 Steelworkers use street theater to make the point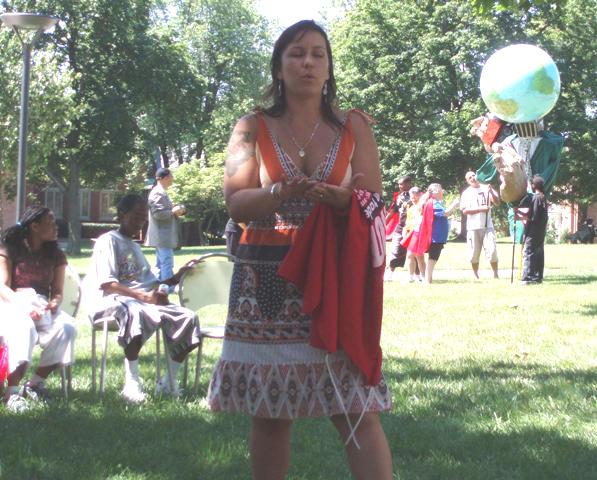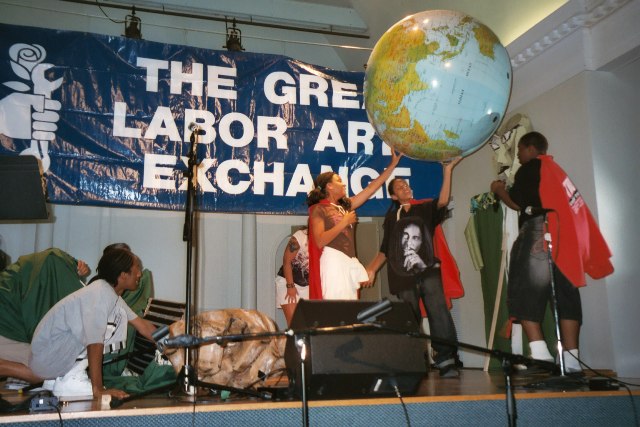 street theater is theater for everyone !
GLAE provides space for performers to sing together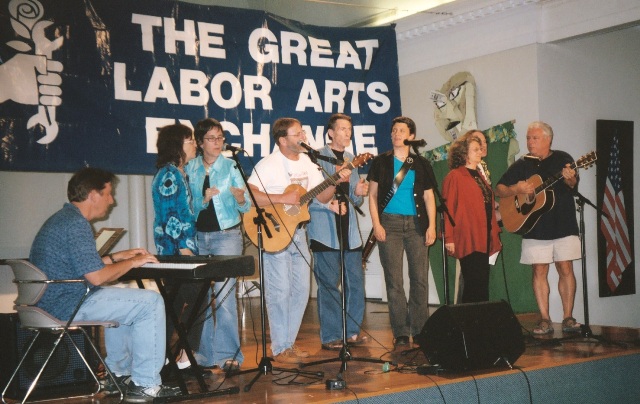 The Exchange ends with a public solidarity concert.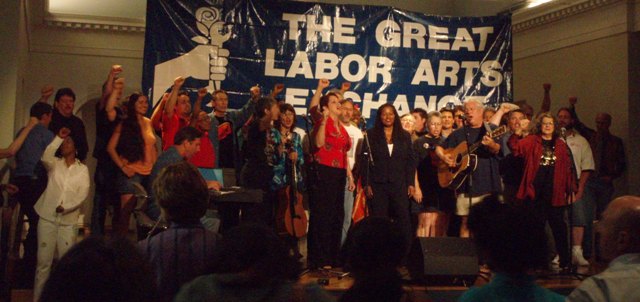 Julius Margolin, 91 years young, has been organizing since 1934.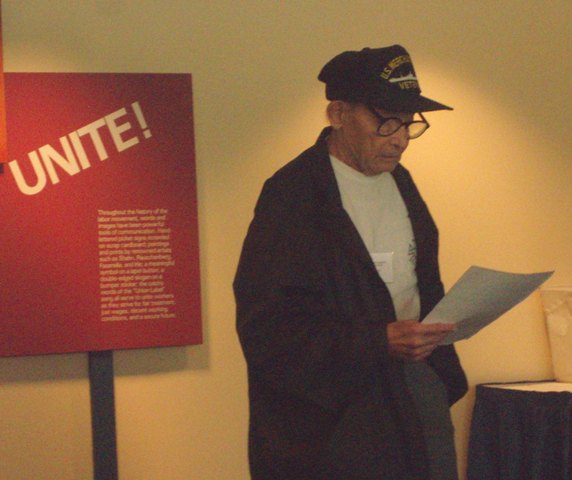 Host a screening of "A Union Man: The Life and a Times of Julius Margolin"
Dance, drumming, visual arts, spoken word and more are all present at GLAE.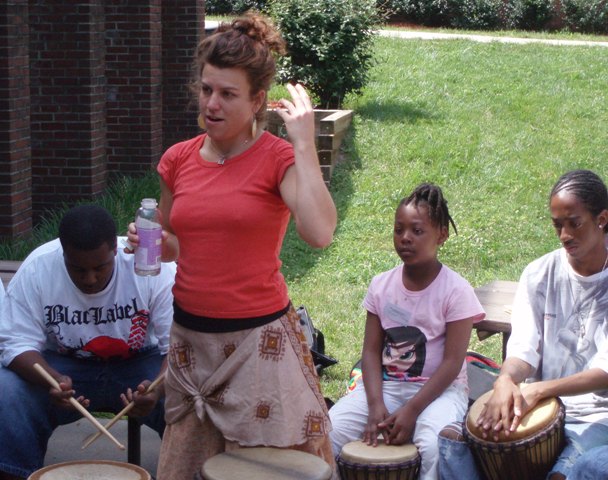 There is no generation gap here, and there is much to be done...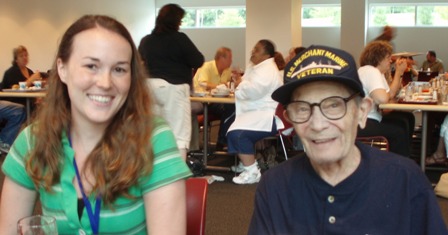 Kendra Penry and Julius Margolin